Links


Soul-Patrol.com
Motown-to-Southern Soul-to-Doo Wop-to-Black Rock-to-Disco-to-Slow Jams-to-Neo Soul-to-Spoken Word. (Requires registration.)


Soul City Limits
Northern Soul, '60s Soul, '70s and Modern Soul.


SoulWalking
British soul site.


Soul Talk
British soul chat.


Black History
Six Web sites chosen as models for folks curious about African-American history.


The Universal Black Pages -- History
Compendium of African-American history sites.


Powell's Soul and Motown
The soul music section of Powell's Bookstore. (Our favorite: Peter Guralnick's "Sweet Soul Music.")


Rhino Records
Rhino's black history-in-music offerings.


The Sistah Circle Book Club
African American women's book club.


Google's "Readers of Black Literature"
Google directory of many black-oriented book groups.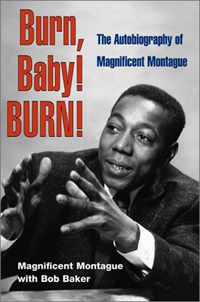 Order "Burn, Baby! Burn!"
from Amazon